Anthony Giovacchini (Salt Lake City – Utah – USA), ex giocatore di basket professionista, racconta la storia del suo grave infortunio e di come è riuscito a tornare sul campo di gioco. Strength and Conditioning Coach: Roberto Bianchi (DSM Fisioterapia – Giussano MB)
I was a scholarship basketball player at Stanford University in the United States and later played 11 seasons of professional basketball in Italy. I was introduced to Delos and Riva Method at the midpoint of my basketball career in Italy while playing for the team in Cantu'. When I started basic training with Delos and Riva Method at the direction of our strength and conditioning coach Roberto Bianchi, I had no way of knowing the impact Delos and Riva Method would have on my life.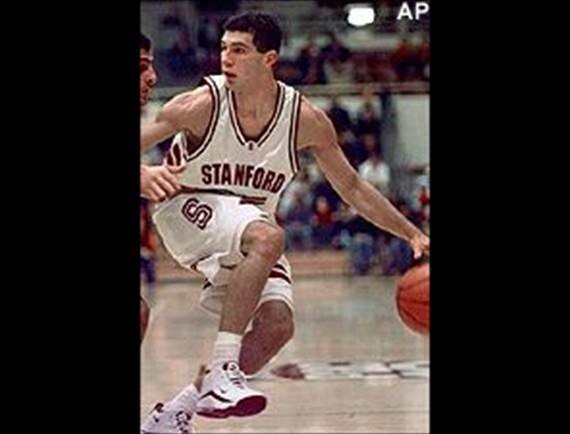 While in college, I suffered from bilateral chronic ankle sprains. My university is well-known institution and Stanford Hospital attracts patients from around the globe. My doctors and therapists tried all options available to them to help me with my ankle issues. I thought they worked hard and used the knowledge available to them at that time to give me what are standard best practices. I did traditional "balance" exercises. I worked against manual resistance to "strengthen" my ankle. I was given orthotics that would "fix" the situation for me. I had all different kinds of ankle tape, braces, and shoes. Nothing kept me healthy and I played through most of my college career in pain and limited from a performance standpoint. My ankle issues plagued me for the beginning part of my playing career in Italy as well. In these years, I would order ankle braces in bulk from the USA and have multiple pairs of orthotics with me in order to be prepared for the upcoming season. By the end of my career, I played 4 consecutive seasons without a game lost to an ankle sprain. I did this while playing in low-top shoes and without tape, braces, or orthotics. Unfortunately, it took a serious injury of my foot as the catalyst for this change.
In an early game of my first season with Cantu and before there was time for me to train with volume on Delos, I suffered a rare but severe injurious mechanism that resulted in a Lisfranc fracture dislocation. This injury was not diagnosed correctly until one month after I had suffered it. I had surgery 33 days after the incident. Typically, surgery for this injury should happen immediately. I had a very good surgeon in Milan, but his hope for me was to walk pain free, not continue playing.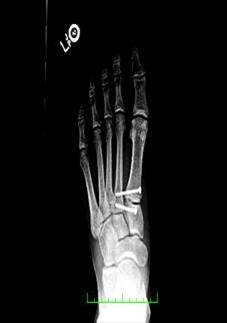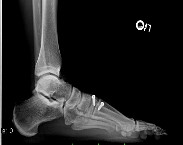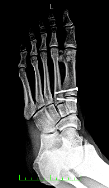 My strength coach, Roberto Bianchi, guided me through my rehab, which consisted of Delos work 3-4 times per week. I trusted Roberto and did what he asked, but I did not have an immediate understanding that Delos would help me. My Delos work was consistent, and gradually I started to notice change. As I improved and cumulative training volume increased, I began to benefit from the different phases of impact Riva Method allows. I had the objective measurements in the assessments to show I was improving my proprioceptive control and then the continually improving subjective feeling that my entire foot and ankle was changing its anatomy (or structure) and gaining strength and stability. This progressively decreased the mechanical stress applied to my injured midfoot and increased, at the same time, the tolerance to injurious forces. I also had the sensation that out of all the "balance" and ankle rehab I had done in my college years, Delos and Riva Method was the only approach that trained my body to greater resiliency on the court.
I am 100% sure that the outcome I had from my Lisfranc rehab, and the successive health I enjoyed with my ankles would not have been possible without Delos. This was enough motivation for me to seek out a way to work with Delos and Riva Method after my playing career was finished. Now, I am proud to say that I collaborate with Delos and Dr. Riva with the diffusion of Delos and Riva Method in the United States.